Sheffield, Inverness, Rochdale. Bath, Bristol, Exeter. Worthing, Hertford, Newbury. Cardiff, Manchester, the flagship Piccadilly Circus branch (seen above) and ... probably more elsewhere, all in the space of a few days. After the previous week of protests, this week saw many more Extinction Rebellion actions making it crystal clear to Barclays customers, staff and the general public that for the sake of short-term profits the bank is senselessly pouring money into fossil fuels, accelerating climate devastation and disastrous consequences for us all. The photos below give a taste of the activists' interventions, but check back with sharklays.co.uk soon (and on @sharklays) for more footage and insights. With each protest, Barclays is nudged a little closer to the pariah status that the biggest financer of fossil fuels in Europe deserves.

In Bristol, rebels staging an Ecocide Crime Scene to coincide with the mock football match were joined by David Goldblatt explaining how Barclays' fossil fuel avarice connects the two.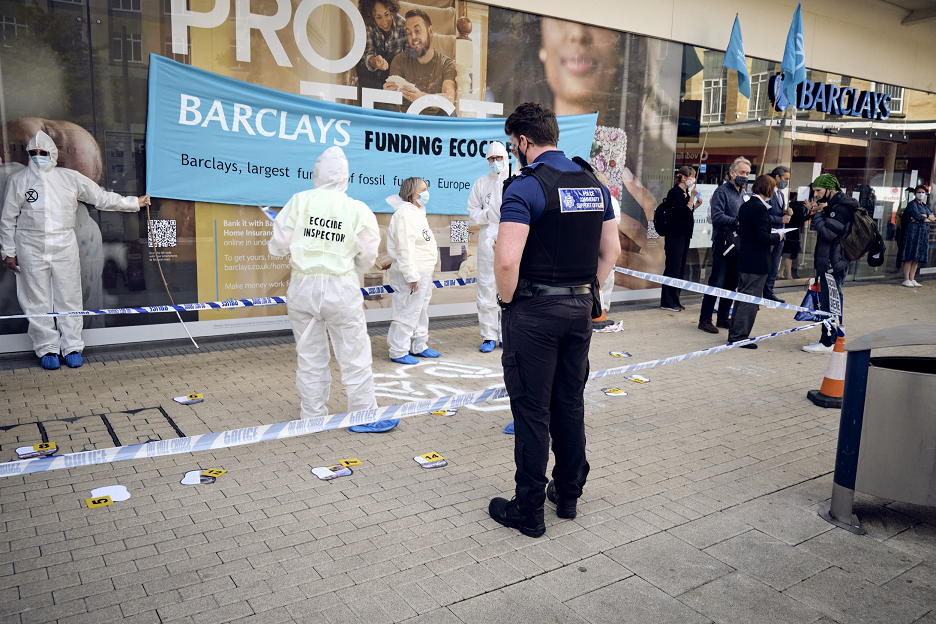 Those drawn to the Ecocide Crime Scene in Bristol's Broadmead on a busy Saturday morning included actual law enforcement ...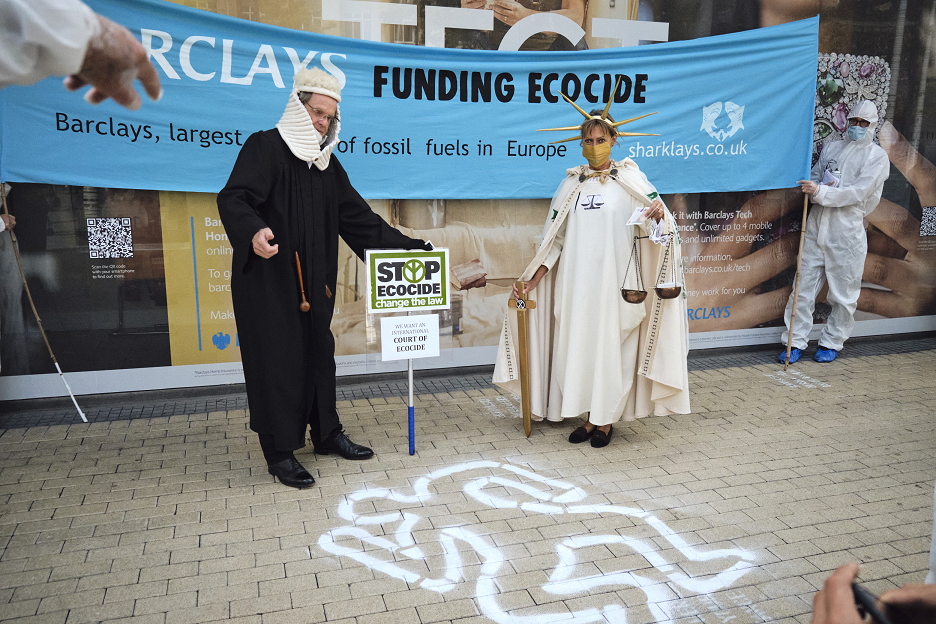 ... while a High Court Judge and Lady Justice herself arrived to support the calls for an Ecocide law.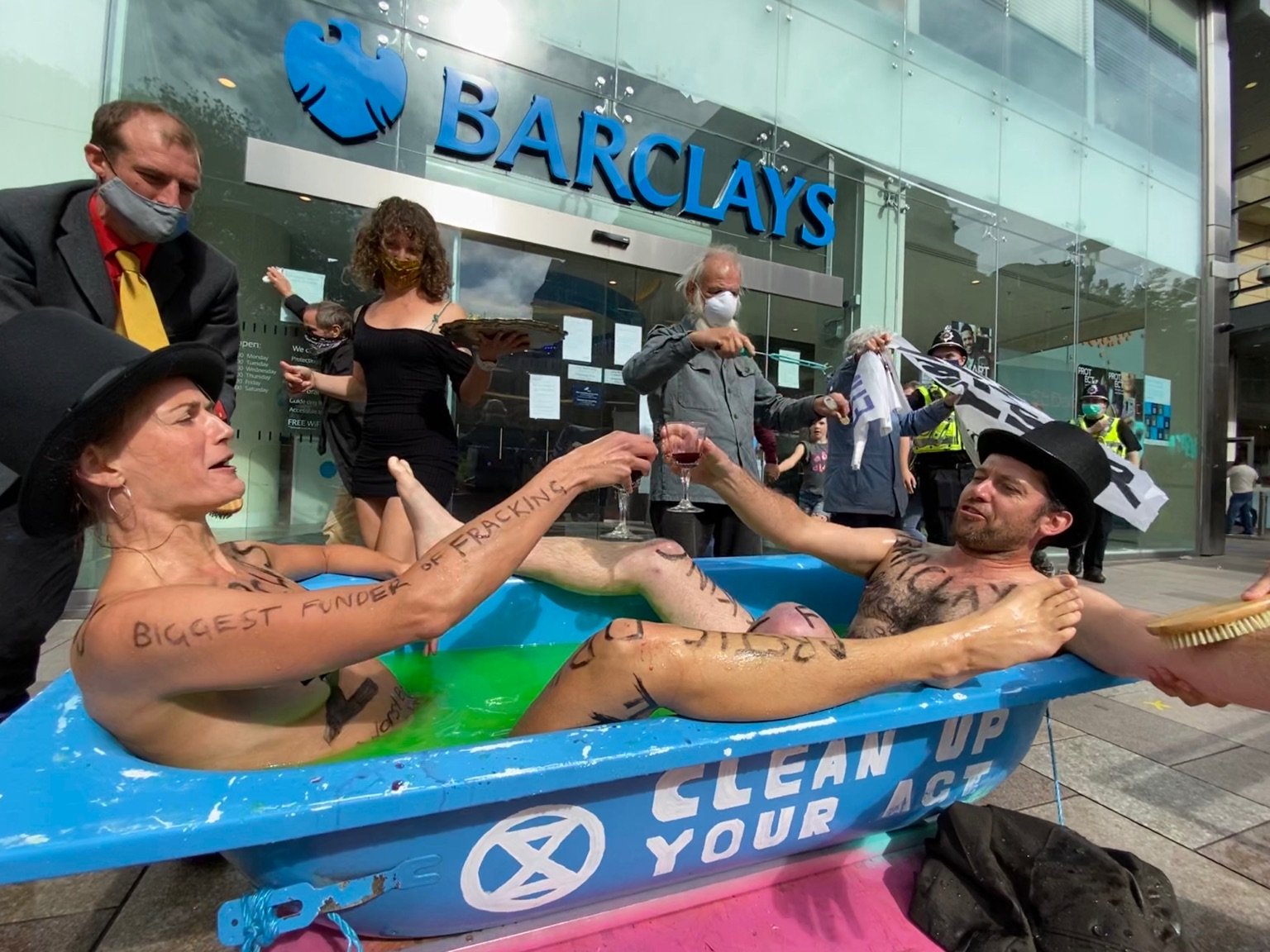 Cardiff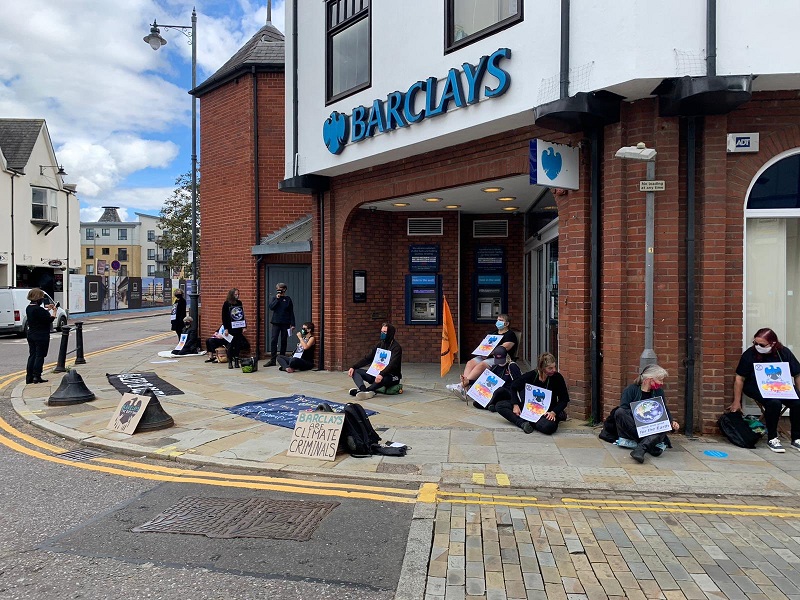 Hertford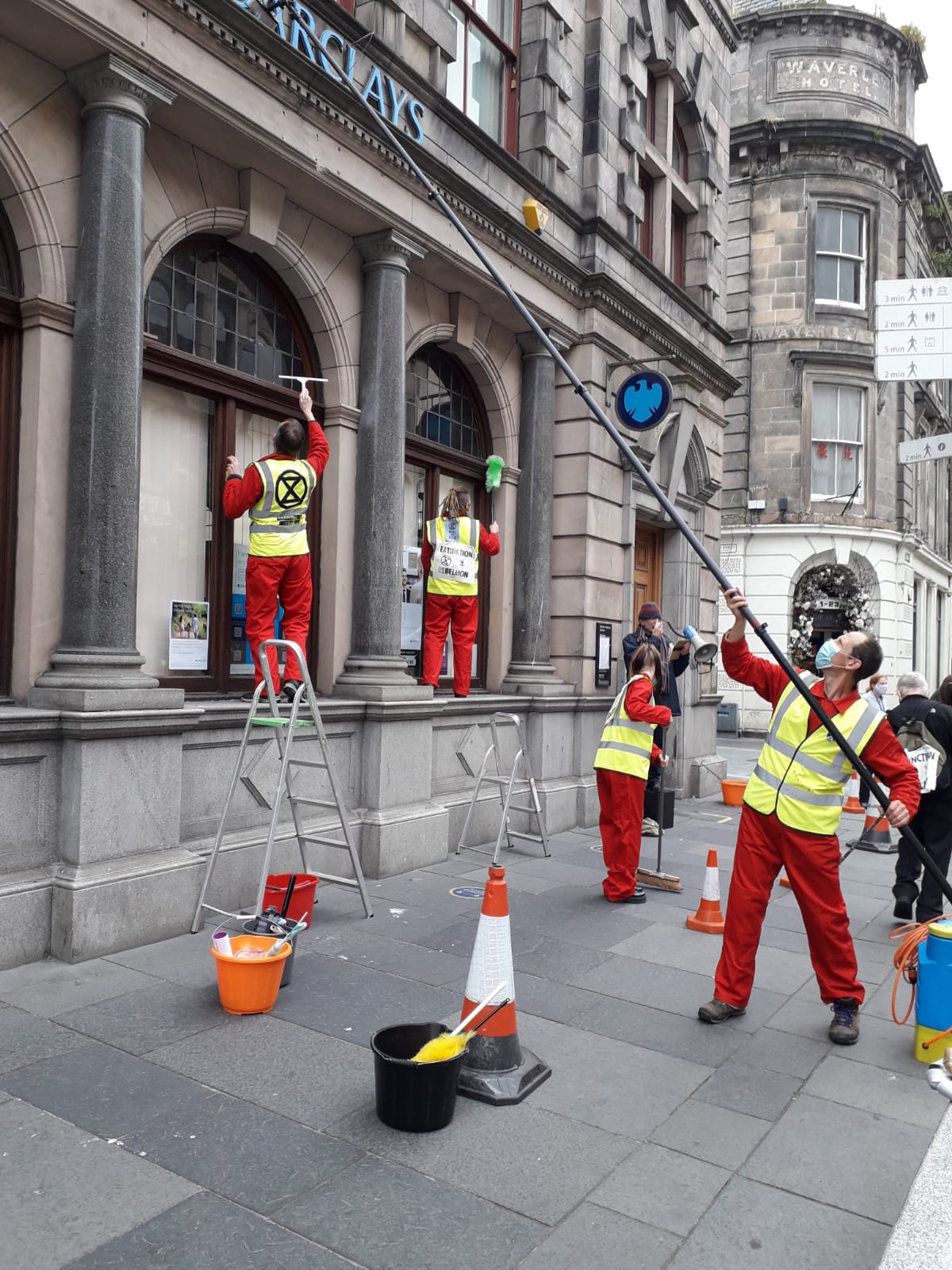 Inverness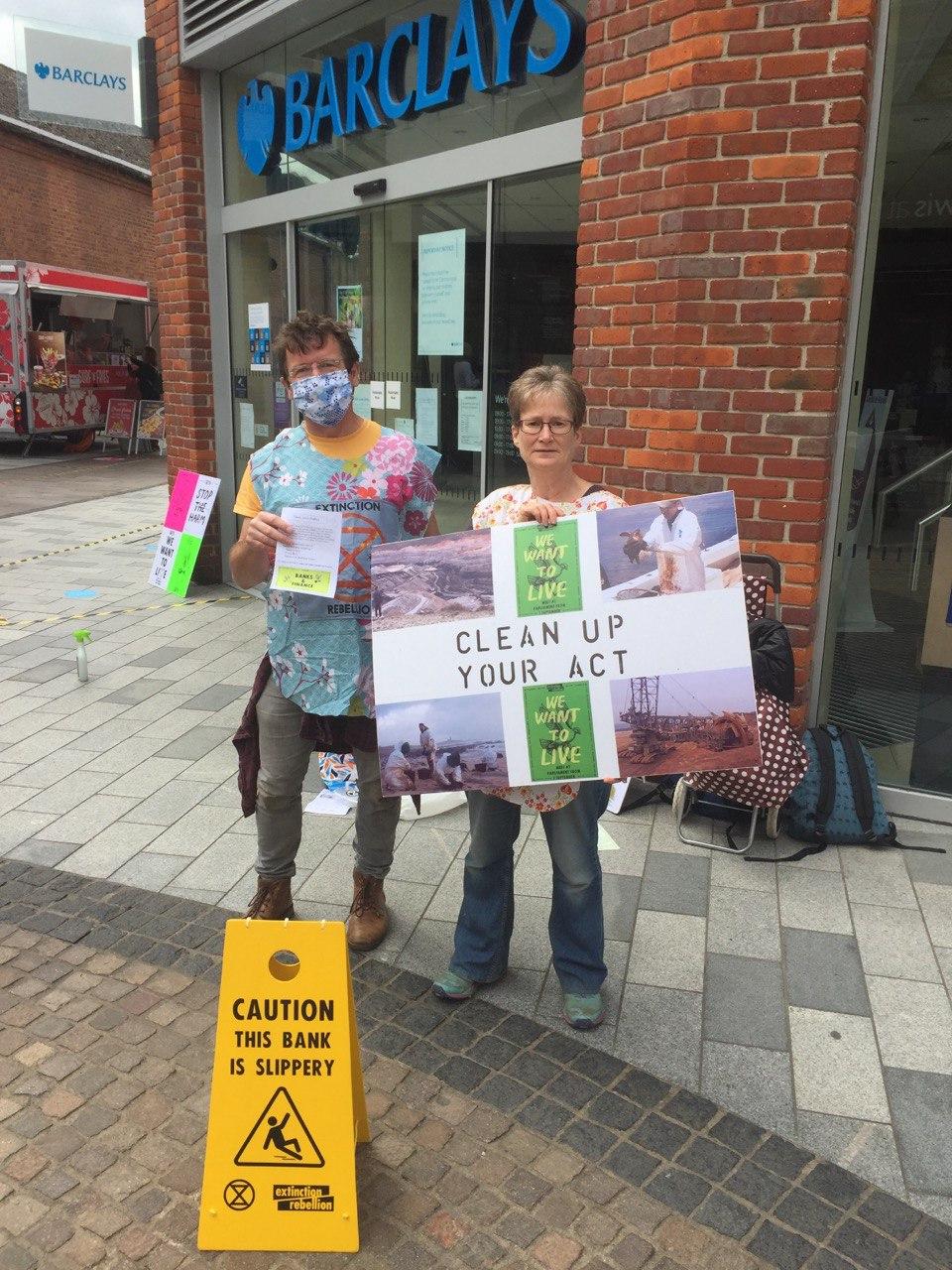 Newbury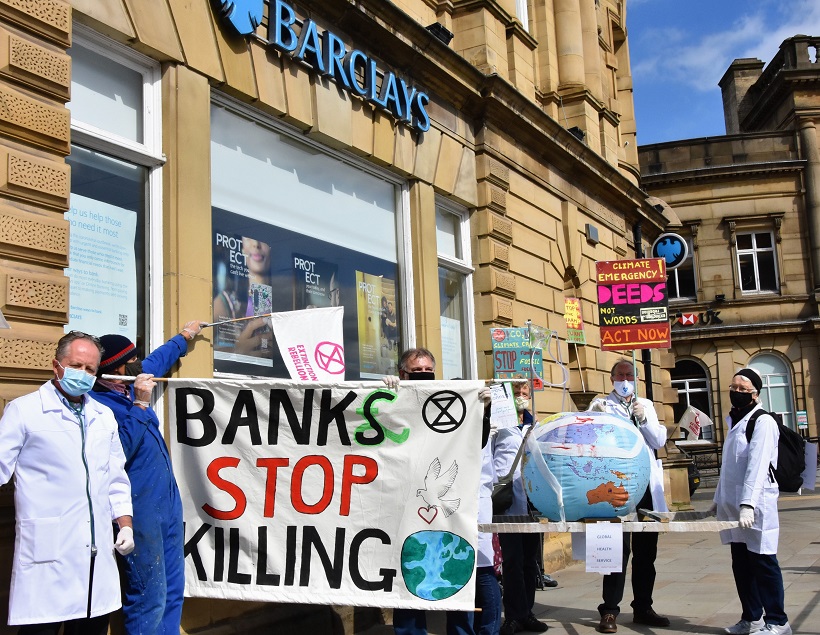 Rochdale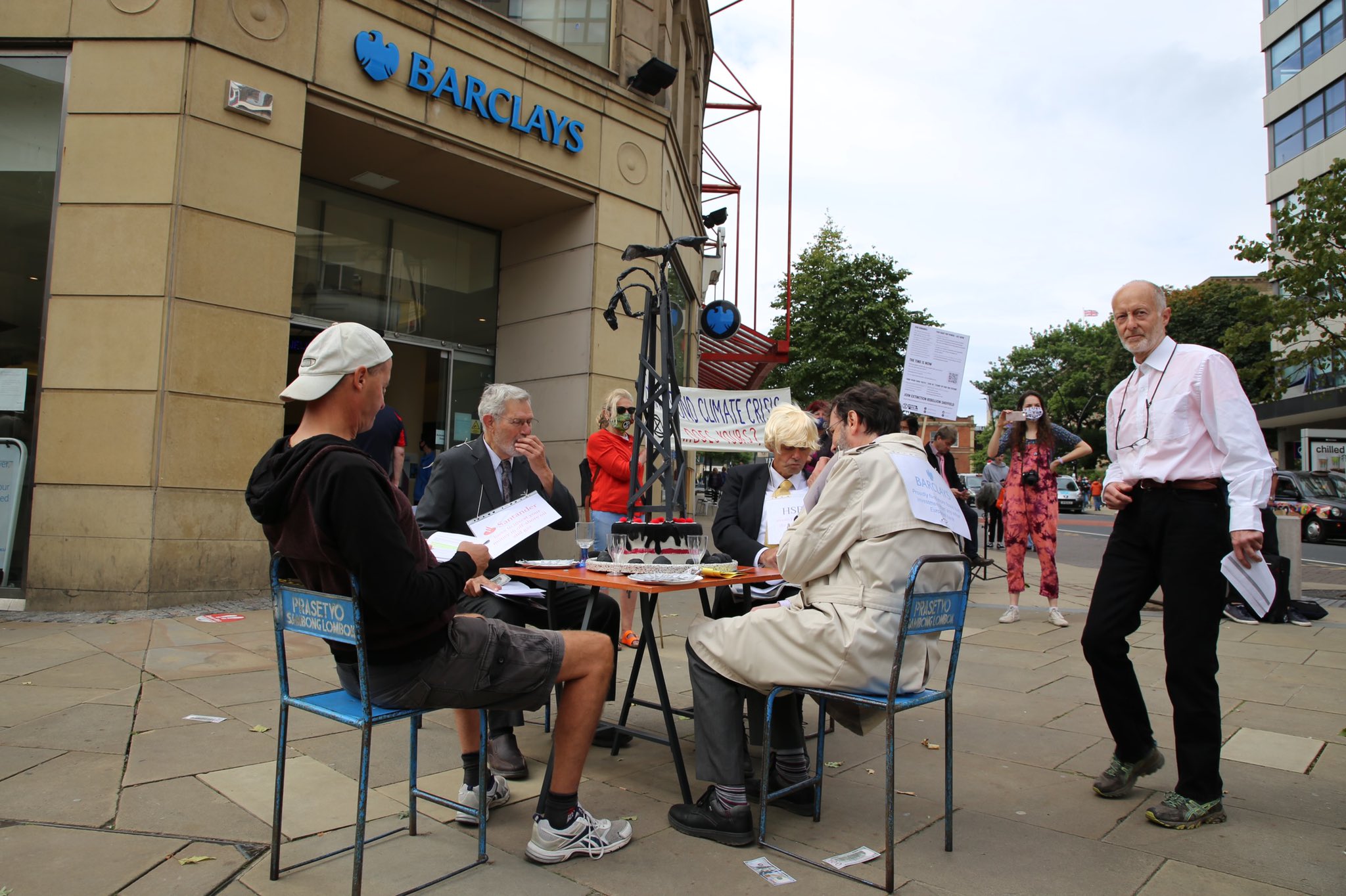 Sheffield
Worthing